Superior Products Through Integration
A hallmark of Particle Dynamics is not only in our breadth and depth of enabling technologies, but also in our integration of these technologies to create processing advantages. Many of the products we develop utilize a number of our enabling technologies AND our functional materials. This integrated approach creates real value for our clients, streamlines and de-risks their supply chain – creating a more value added product all "under one roof"!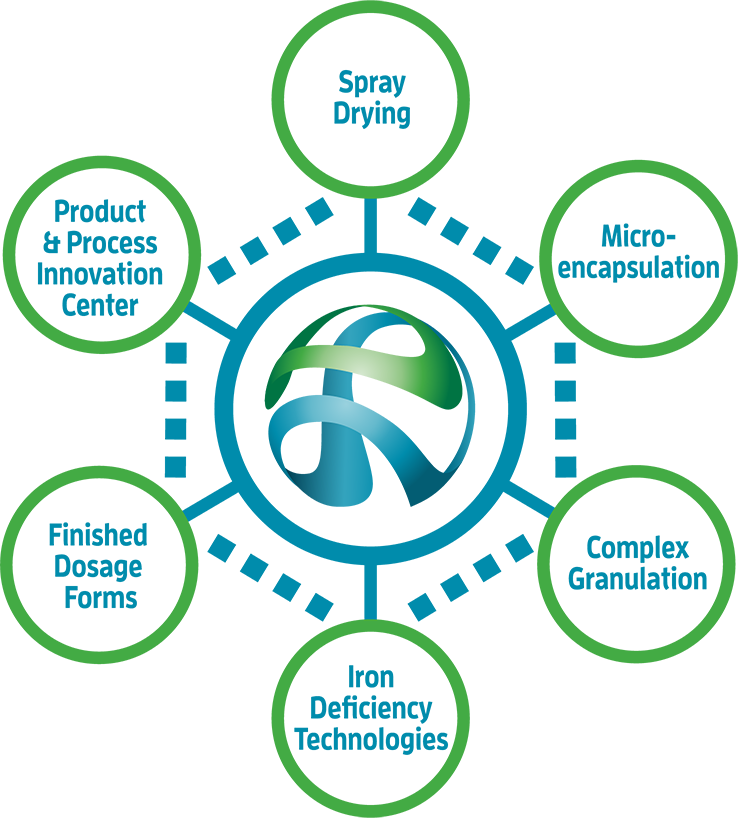 Integrated Services – The Particle Dynamics Difference:
Particle processing, delivery technologies and dose manufacturing – not only as stand-alone items but also as integrated packages to streamline your supply chain
Backward integrated into the functional materials that create the final dosage form
Reduce risk and enable functionally superior products "under one roof"
The industry's widest and deepest blend of enabling technologies for pharma, OTC and nutritional products companies.